ASAS
Ms. Maria Batista, After School All Stars Site Coordinator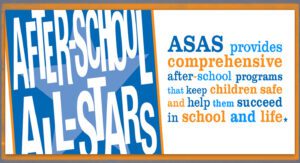 2023-2024 Application
45 spots available 1st come 1st serve. Apply online or see Ms. Maria for a paper copy of the application to complete and turn in.
Courting Greatness Reebok featuring Conwell
Let's Dance PA Ballet 2020
Student Spotlight
After-School All-Stars Philadelphia & Camden would like to highlight the successes of De-Maarii Diaz.  De-Maarii is an 8th grader at Conwell Middle Magnet School in Philadelphia, PA. At the end of the academic year 2019-2020, De-Maarii was recognized for her efforts in the classroom, unwavering attendance, and exemplary participation in our after-school program by…
2019 Shoot-A-Thon Winner
When we play basketball, we play as a team. Though we shoot free throws individually, we have a whole team behind us ready to make a block, grab a rebound, and cheer us on.
On June 1, 2019, ASAS Philadelphia & Camden hosted our 2nd annual (and biggest!)…